Our Dedicated Professional Team
This e-mail address is being protected from spam bots, you need JavaScript enabled to view it

Alan has held numerous corporate officer level management and senior marketing positions in large information technology companies, as well as small businesses enterprises and has operated extensively in both national and international markets.
Alan has in-depth sales, marketing and management experience in the telecommunications, networking and data-communications industry, with prior experience in industrial automation of steel, chemical, and paper production.
Alan co-founded a datacommunications networking company serving worldwide markets...he subsequently founded a business management and marketing consulting firm before starting Business Brokers New York LLC (BBNY) M&A Advisors.
Alan is a Certified Business Intermediary (CBI), a Certified Senior Business Analyst (CSBA), a Certified Machinery and Equipment Appraiser (CMEA), a Chartered Professional Engineer (CEng.) and a Chartered Information Technology Professional (CITP). In addition, Alan is on the Board of Directors of the New York Association of Business Brokers (NYABB) and Chairman of NYABB's Western Region Chapter and a full member of the International Business Brokers Association (IBBA) and member of the International Society of Business Appraisers (ISBA).
This e-mail address is being protected from spam bots, you need JavaScript enabled to view it

Doug Mabon has over 25 years of commercial and industrial experience and a strong financial background. His extensive career with Eastman Kodak included responsibilities for M&A activities. He has executed complex purchases and sales of operating businesses, in addition to venture capital investments, IPO's, functional restructurings, outsourcing, licensing, alliances and innovative operating relationships, totaling over $20 billion in such deals.
Doug is an experienced financial practitioner, but also possesses heavy analytical skills where he has reviewed business and functional portfolios and managed scenario development with management consultants, investment bankers, tax advisors and law firms. He has been a strong, effective advisor to the managements involved with these significant changes and transactions.
Doug received his MBA in Finance from Wharton School of Business after which he established a sound reputation for sizing up business situations, providing strategic options to management and supporting the critical early stages of implementation. His high credibility approach evokes client confidence when traversing unfamiliar territory.
Doug is a member of the Entrepreneurship and Innovation Work Group of the Finger Lakes Regional Economic Development Council..
This e-mail address is being protected from spam bots, you need JavaScript enabled to view it

Steve Conner has considerable experience in organizational and management development related to the marketing and sales function, across a broad range of businesses. Steve provided consulting to mid- and senior-level executives, with a client base from small business to Fortune 500 companies covering manufacturing, service, health care, and educational institutions.
Steve spent the first ten years of his career as a sales representative, a marketing consultant, and major account executive. In addition, he acted as director of consulting services at a medum sized consulting firm, prior to starting his own company, "The Business Resource Link" in 1999. Steve brings this rich organizational and business background to BBNY.
Steve has a distinguished military career and was the Unit Director for the 34th Infantry Platoon Scout Dog, associated with the Vietnam Dog Handlers Association.
Steve is currently the Program Chairman for the local chapter of the International Facility Management Association (IFMA). Steve has also been a past member of the Turnaround Management Association (TMA) .
This e-mail address is being protected from spam bots, you need JavaScript enabled to view it

Anthony Saya has over 43 years experience in the banking profession and is an accomplished financial professional. Throughout his career Tony has moved through a variety of increasingly responsible position's within the banking system, and is an expert in SBA lending.
Tony's most recent position was Vice President and Senior SBA Product Specialist with Key Bank, with mentoring and sales management responsibilities for five sales people located in the Northeast. As a business development and lending professional he has been responsible for well over $50,000,000 in funding transactions.
Tony now manages AMS Capital Advisors providing capital management consultation to owners/buyers of small businesses. Specializing in government guaranteed lending programs, with a focus towards transfer of ownership transactions, long-term capital needs, working capital and equipment financing. He is also an Affiliate of BBNY Mergers and Acquisitions, with responsibility to apply his expert knowledge to the buy and sell-side business brokerage and M&A transactions.
Tony is a member of New York Association of Business Brokers (NYABB) and an International Business Brokers Association (IBBA). Affiliate. He is a graduate of the Stonier School of Banking, and a graduate of the Bank Management Institute in Advanced Commercial Lending. He is also a graduate with an advanced degree from the American Institute of Banking, plus and AAS degree in Business Administration from the Onondaga Community College.
This e-mail address is being protected from spam bots, you need JavaScript enabled to view it

Nick Kousmanidis is an accomplished and seasoned accounting professional, with over 30 years of accounting, business valuation and fraud examination experience. He is also a Certified Exit Planning Advisor, expert at analysing and identifying all aspects of a business, which drive revenue and profit growth, that prepares for a successful business transition.
Nick has worked for a varied number of accounting firms in the Syracuse area for 17 years before forming his own company in 1999. His firm, Accredited Business Consultants, Inc, is a leading consulting firm in Central and Upstate New York area. Clients include businesses throughout Central and Upstate New York, including contractors, service businesses and real estate agencies.
Nick is skilled and experienced in profit planning, debt restructuring, fraud prevention, detection and control, fraud examination, business valuation for buy/sell, mergers and acquisitions, exit planning strategies and succession planning, plus traditional personal and business tax planning.
Nick is multilingual and speaks fluent Greek and Serbo-Croatian languages. He received his B.S. in Accounting from Syracuse University and is also qualified as a Certified Fraud Examiner, Accredited Business Accountant, Accredited Valuation Analyst, Accredited Tax Advisor, Certified Business Manager and Certified Exit Planning Advisor.
This e-mail address is being protected from spam bots, you need JavaScript enabled to view it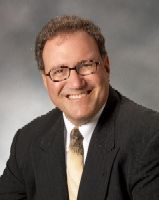 Hart is a multifaceted businessman with a career spanning nearly 40 years. He has trained, coached, and consulted with over 1,600 businesses in the US and Canada, through mentoring independent business owners, CEO's, presidents, sales managers, and over 50,000 professional sales executives. He has authored "6 Steps to Freedom for the Business Owner", developed "Extraordinary Selling Techniques" for the Professional Salespersons and Marketing Groups.
Hart has Innovated sales and marketing, coaching and training professional sales executives and sales management through the Sandler Sales Institute (SSI). In addition, was part of the Top 12 sales professionals throughout the national and international franchisees and awarded the Sales & Marketing Executive award of the year.
As Executive Vice President of Sales and Marketing for Fulton Sheet Metal Works, he successfully implemented strategic systems and processes in just 2.6 years, enhancing profitability by over $2.5M. He successfully repostioned the multi-brand offerings of the company's past business relationships. His past career positions included; President of Budget Rent-A-Car of California, Vice President of Glenn R. Davidow Insurance Corp., Vice President of Sales for Peak Performance Management (a Sandler Sales Institute Franchise), Lockheed California Companies, plus President of New Dynamics Development Center, LLC.
He has an MBA from Belford University and has a Certified Business Partner accreditation (CBP), Customer Service Relations (CSR accreditation), Certified Sales Trainer (CST accreditation), in addition is a Certified Honors student in Corporate Paralegal programs.
This e-mail address is being protected from spam bots, you need JavaScript enabled to view it

Mark is a consummate entrepreneur and has acquired and significantly grown several small companies before successfully selling them to other companies. Under his strategic guidance and fiscal direction these small companies remain in business today.
Mark's career started at Xerox where he operated as a Financial Analyst, eventually ending up as Senior Finance Manager, which included two key overseas assignments as the Controller of Manufacturing Operations in Brazil and CFO of the Xerox Joint Venture in China.
Mark has held number of Senior Finance, HR and MIS roles as the CFO or Vice President of Finance for two start-up companies in the early 2000's. Currently he owns his own business brokerage firm providing consulting and advisory services to the mid- and main-street business market.
Mark graduated from SUNY Plattsburgh with a BS in Accounting/Economics and gained an MBA in Finance from The University of Buffalo.
This e-mail address is being protected from spam bots, you need JavaScript enabled to view it

Ron Furman has over fifty years of extensive development and management experience in advanced technology industries from defense, broadcast communications, to avionics. He has founded many start-up companies and been responsible for acquiring a number of companies to meet growth goals. Many of which were successful turn-around situations. In his early career he acted in technical development roles and subsequently for the past forty years has held posts as Chairman, Chief Financial Officer, and Chief Executive Officer.
Ron now manages his successful management-consulting firm, Furman Enterprises, whose mission is to help emerging and troubled companies. One of those troubled was KRAFT Technologies a software company specializing in warehouse automation. This company was in a bankrupt state, which he rescued as part of a strategic bank workout.
Recently, as a founding partner of Xerion Avionix LLC, an avionics start up with breakthrough technology, Ron engineered a successful sale to Flightline Systems, a subsidiary of the British Ultra Electronics, an international defense and aerospace company. In addition, Ron founded a public software company, which pioneered natural language processing. He ran it as Chairman, CEO and Treasurer for 23 years. Ron also has extensive experience developing and managing systems for various defense and intelligence agencies.
Ron sits on a number of local non-profit finance committees and was previously Chairman of the Rochester Philharmonics Investment Committee for six years. He is currently Vice President of Investment for a local investment organization and previously ran a small private investment practice for several years.
Ron has a BA from Brooklyn College (mathematics and nuclear physics) and an MBA equivalent (Information Systems) from American University, with extensive graduate studies in mathematics, physics and educational technology.
This e-mail address is being protected from spam bots, you need JavaScript enabled to view it

Mark Tichenor is an accomplished senior sales and VAR channel executive with over 30 years of sales experience in the banking, computer and telecommunications industries. He has operated at all levels of the sales function, from domestic end-user sales to management of a European sales operation. He is intimately familiar with large ticket equipment sales and price and contract negotiations. He has in depth experience in sales training and product marketing, which has complemented his extensive sales management experience.
Mark has won numerous awards, including the president's award while at Magna Computer Corporation and has consistently exceeded quotas throughout his career. While at the company, he established a nationwide distribution network for tape backup systems and successfully negotiated and implemented a $15M OEM relationship with a large computer corporation.
Mark has successfully managed sales operations, both domestically and in the international arena and is fully conversant in German, which was essential for the five years traveling extensively throughout Europe.
Prior to Marks departure from the telecommunications industry and subsequent entry into the business brokerage industry, he was the largest producer for a leading wide area networking company, working with the nations largest telecommunications companies.
This e-mail address is being protected from spam bots, you need JavaScript enabled to view it

Michael Kinney has over ten years experience in commercial real estate, with special emphasis on the hospitality industry. He is a fully licensed real estate broker in New York State, and principal broker of M.J.Kinney Brokerage. M.J. Kinney Brokerage is an Affiliate of Business Brokers New York LLC.
Michael's education and experience is predominantly in the hospitality industry with over thirty years in the food and beverage sector. Ranging from sous chef, chef manager, country club manager, casino food and beverage manager, and culinary arts instructor.
He has owned and operated his own restaurant for over ten years.
In addition to his brokerage and culinary expertise, Mike offers restaurant owners a variety of consulting services to increase their sales, decrease costs and improve productivity. These services comprise: business plan preparation, budget formulation, promotional marketing strategies, and menu development.
This e-mail address is being protected from spam bots, you need JavaScript enabled to view it

Bill McCready has over 25 years experience in the information technology industry. His experience includes managing sales, marketing, product marketing and business development.
Bill is a multi-disciplined marketing and business management professional with specialized expertise in the design, development and execution of sales channel strategies.
For the past 20 years, Bill has concentrated on the indirect sales channels to assist companies evaluate, develop, implement and maintain channels and partnerships that extend their capabilities and profitability. He has considerable management experience with both Fortune 500 organizations, as well as start-ups companies and mid-sized businesses.
Bill's focus is assisting BBNY clients to think strategically about their businesses and providing them with information to optimize profitability.
Credentials & Insitutional Memberships